Now that Covid-19 restrictions have been eased we are looking forward to offering a limited series of concerts this Spring and Summer. If you are a musician and interested in performing at Two Whales please contact us.
We will be holding the events indoors again with limited seating. Our musicians are all songwriters and we encourage them to take this opportunity to perform their own work. We have an intermission between sets where we will be offering small, tasty snacks to have with any purchases of wine, beer, tea, coffee or soft drinks.
Book by contacting us here, phone 709 464 3928 or call in at the coffee shop.
2022 Event List
July
Thursday 7th, 7.30pm: Sarah Hansen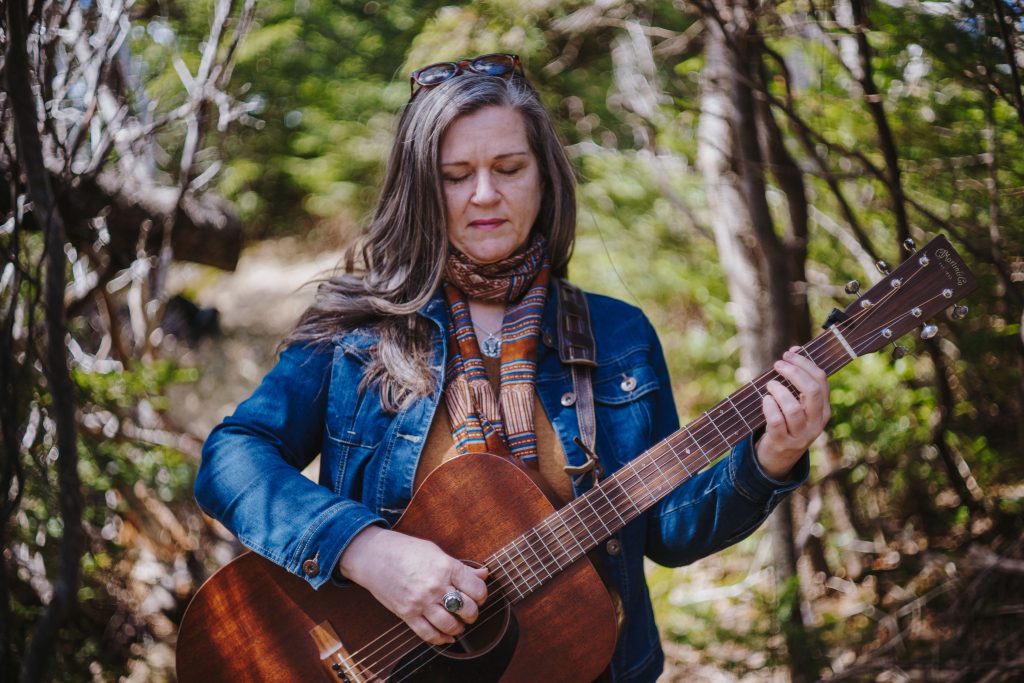 Sarah Hansen is a multi-talented and powerful singer-songwriter from St. John's, Newfoundland. Her songs are poetic and moving stories of love and loss, and precious souls she has met on her extensive travels. Her powerful voice and evocative lyrics move listeners deeply. She is an engaging and articulate performer who is comfortable onstage sharing stories with her audience. Her first studio album, Gather Up Your Days was released on June 24 this year.
Sarah traveled extensively from 2014-2018, and during that time took courses in songwriting and guitar from the Berklee College of Music. She participated in singing workshops in Guatemala and Mexico, and was a part of a twice-weekly improvisational singing group in Mexico for several months with UK singer Lucy Sessions. In 2018 she founded and leads the devotional chanting group Kirtan St. John's. She has played gigs in Guatemala, Mexico, Spain, Louisiana, Arizona, and Toronto.
Sarah's music is often compared to artists such as Joni Mitchell, Sandy Denny, Brandi Carlile, and First Aid Kit. Sarah's music has been described as haunting, intimate, tender, and truthful.

Listen to Sarah's Weekend AM interview with Paula Gale on 26th June here featuring tracks from her new album.

$20 adv
---
Friday 29th, 7.30pm: Dandelion Few
August
Friday 12th, 7.30pm: Jake and Billy Nicoll
September
Friday 9th, 7.o0pm: Ted and Maureen Rowe
October
Saturday 1st, 7.o0pm: Stephen Palmer
---