Due to the Covid-19 restrictions all our concerts will be held outdoors in our beer garden this summer. We will have a stage, sound system and lighting and you will be able to drink beer, wear outrageous clothes etc so it will be just like a music festival!

To reserve a place (save yourself $2 pp and guarantee yourself a seat as there will necessarily be restricted numbers) call (464 3928) or email us. We will put you on the booking list and you pay when you arrive. 100% of your money goes directly to the musicians as we believe in supporting live music as best we can. We serve alcohol, coffees, teas and soft drinks during the evening and offer some delicious complimentary bites during the interval.

Of course we cannot control the weather so events might be cancelled at short notice. Please ensure that we have a phone no. or email address where will be able to contact you.
---
Tuesday 10th August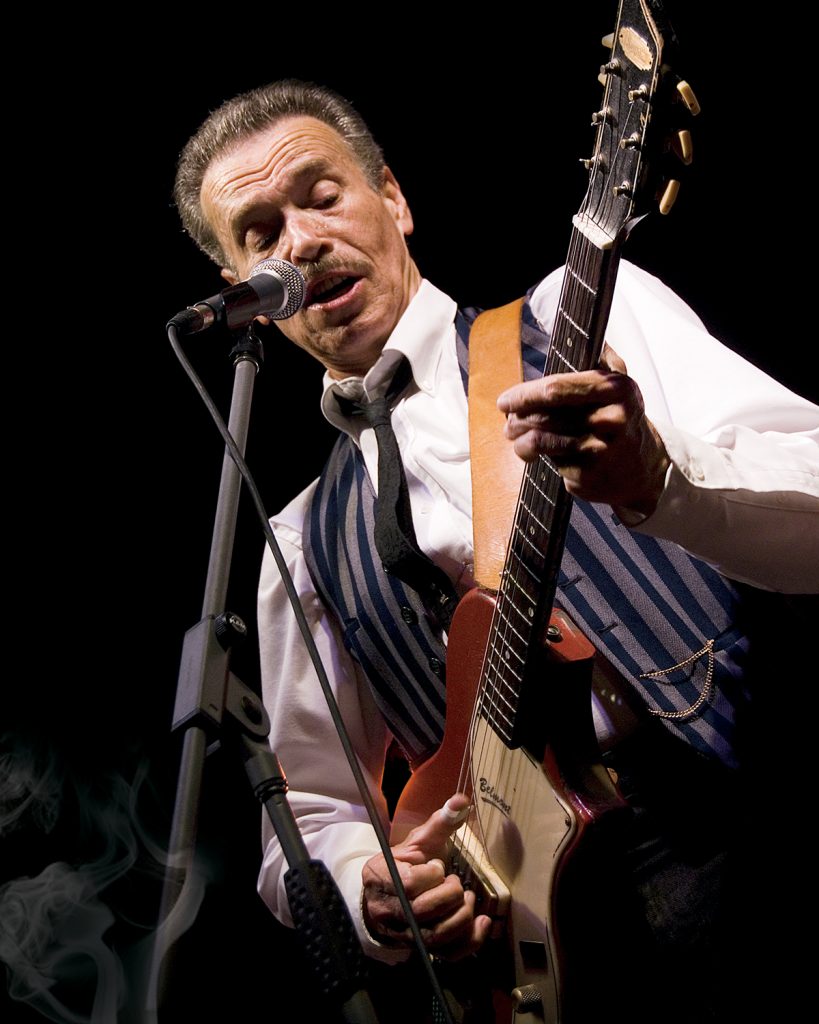 Morgan Davis grew up in Detroit during the 1950's, absorbing the music of the times – early rock and roll and rhythm and blues, along with the beginnings of the Motown sound. In 1968, Davis moved to Toronto, Canada, where he began to seriously study the music he loved – early country blues. He took every opportunity to see many touring blues players during the late 60's and 70's – Muddy Waters, Howlin' Wolf, Buddy Guy and Junior Wells, James Cotton, Booker White. He began playing professionally in 1971, and through the kindness and generosity of artists like Sunnyland Slim and Johnny Shines, Davis learned from and played with these giants of the blues. After Howlin' Wolf passed away, Davis had the chance to back up Wolf's guitar player of 25 years, Hubert Sumlin. Over the years he has backed up and opened for Willie Dixon, John Lee Hooker, Albert King, Dr. John, Eric Bibb and John Hammond.

Davis is a solo artist, interpreting the blues with a respect for its' traditions as well as writing contemporary blues. He plays electric guitar, slide guitar, and 3 string cigar-box guitar. He tours constantly and plays over 200 dates a year across North America and Europe.

In 2004, Davis was awarded the JUNO – Canada's Grammy – for Blues Album of the Year. he fully expects to be on the road for the rest of his life, playing the music he loves.

This is Morgan's fourth appearance at Two Whales and he continues to delight his audience with great blues playing and wit.

Watch a collection of short video clips of Morgan performing here.
7.30pm
$20 adv, $22 on door
---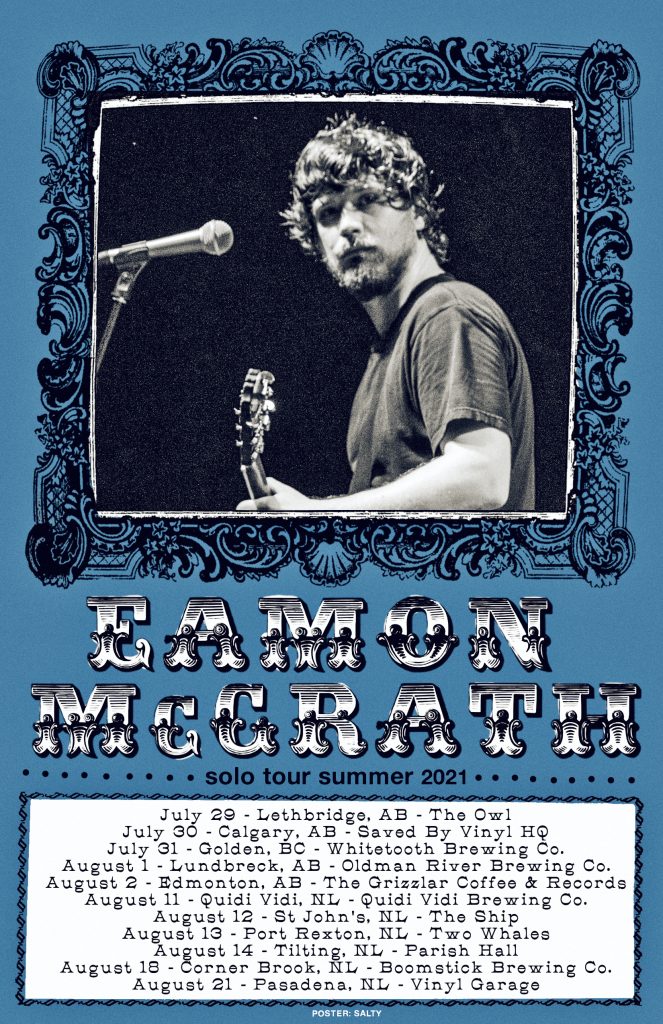 With over 300 songs written and recorded, album of the year credits, and multiple continent-spanning tours, Eamon McGrath has developed a body of work that could rival that of any artist 15 years his senior. This is the house that punk rock built: a fierce DIY attitude and constantly-changing style has guided McGrath across the globe on countless tours, stories from which have been cultivated in innumerable journal entries and song lyrics. He is based in Toronto, Ontario.
Over 100,000 kilometres of highway, railroad and sky behind him, as McGrath continues to blaze an impassioned trail of music that finds a sound and voice somewhere between punk rock, country, folk and rock and roll. Taking him to locations as geographically diverse as Reykjavik, Palma de Majorca, Warsaw, and everywhere in between, McGrath and his guitar represent a new dawn of singer-songwriting that's injected with the raw, fierce energy of punk rock: not in the sense of an acoustic performer hollering at the top of his lungs to simulate the energy of a full band, but instead something more rooted in a passionate commitment to your craft and a blind and zealous determination to your vision, wrapped in a sonic texture as rough as the road itself.

7.30pm
$20 adv, $22 on door
---
Saturday 21st August
Selina was born in Newfoundland to beloved Lukey's Boat folk singer, the late Laverne Squires. Her musical influences include Traditional Newfoundland, Irish, Classical, Folk, and 60's Rock. Selina began performing in 2005, gaining experience in the local circuit of St. John's venues and making frequent trips to Woodstock, New York for shows. In 2008, her singles "Orphan" and "Hero" were both ranked among the Top Ten Songs in the Newfoundland and Labrador section of the National Songwriting Competition and were featured on local media outlets. "Orphan" also helped raise funds for the Bring Me Hope Foundation for orphans in China. In 2011, Selina released an EP, "Defined is Confined." The song "A Man Riding a Donkey" was selected to appear on the iTunes "AMAZING Compilation" to raise funds for the Canadian Cancer Society.
During the 2015 East Coast Music Week, Selina played the Opportunity Stage and RBC Breakout Stage, and was one of five artists selected for a live interview and performance at CBC's "Wake up the ECMAs." The East Coast Countdown chose the song "Puppet on a String" off her latest album, "Second Chances," as the Producer's Pick for the Week of March 8th, 2015. Selina went on to promote the album on her solo Canadian tour in June and July of 2015, ending the tour at the Annual Brigus Blueberry Folk Festival in Newfoundland.
In 2015 Selina was nominated for awards by MusicNL for Female Artist of the Year and Pop/Rock Recording of the Year. She then opened for Juno-nominated folk band The Fortunate Ones and played the East to West Fort McMurray Fundraiser with Alan Doyle (Great Big Sea) and Tim Baker (Hey Rosetta!). In Summer of 2016 Selina played shows in Ireland, Scotland and Germany, returning to Newfoundland in July to share the stage with Juno-nominated roots band The Once, Sherman Downey, Shanneyganock, and The Masterless Men at Squidfest. She returned to Europe in Summer of 2017 for shows in Ireland and Denmark. In Fall of 2018 she was invited to Live at Heart Festival in Sweden and has since been invited back.
On Feb 22nd, 2019 Selina released her third album, The Cold and promoted it across western Canada opening for Port Cities in Calgary then travelling to Europe for shows in Germany and Switzerland in July, 2019. In December 2019, Selina returned to Calgary for a short trip to play at the Ironwood and while there she was nominated by MusicNL for Inspirational Artist of the year.

Click here to listen to her first three albums.
Selina is currently in Newfoundland playing regular shows and working on recordings as well as brand new releases like her solo electronic project Chalk, which was nominated for Electronic Artist of the Year by MusicNL in Dec, 2020. To hear more of her music in a different genre click here: http://www.facebook.com/chalktunes
7.30pm
$20 adv, $22 on door
---
Thursday 26th August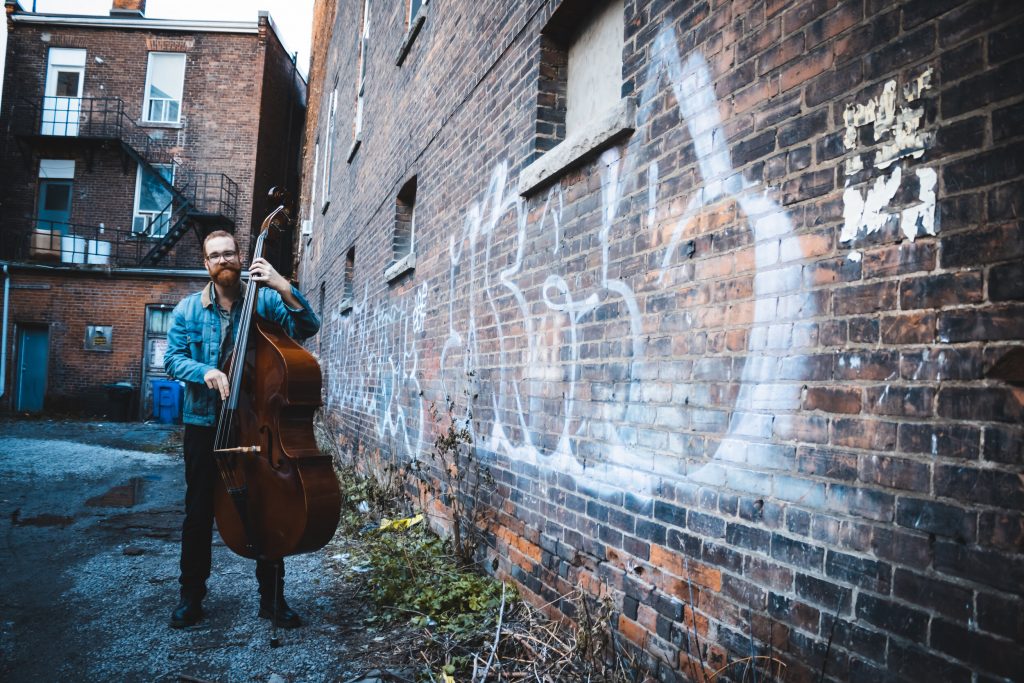 It all started in a high school art class where a young Bill Simms imagined himself as a famous country singer. He sketched a caricature of himself sitting on a bale of hay beneath large text that read "Ol Billy Bob Boy's Holiday Hoedown Boxset." During a time when alternative rock was king, the country music Bill's grandparents loved was clearly having a subliminal effect on the rapidly growing teen.
Several years later, Bill found himself studying music in college and once again imagined himself as a country singer. This time he created a cover for a theoretical album featuring the country hero surfing an epic wave, clad only in a speedo and cowboy boots, entitled "Ol Billy Bob Boy's Spring Break Bluegrass Bonanza." His friends loved it, and he knew he was onto something.
Around this time, Bill really began digging into the catalogues of country music's greatest acts, including Johnny Cash, Hank Williams and Patsy Cline, followed shortly by contemporary country artists like Corb Lund, Hank III and Little Miss Higgins. Before he knew it, Bill landed himself a gig playing upright bass in a theatre festival band which was revered for its annual country revue. After four seasons with this band and a music degree under his belt, Bill began writing his own country songs.
In the frigid months of 2019 Bill imagined yet another album cover for his country alter-ego: a serene lakeside scene depicting the character lying back near the water with a beverage in hand, captioned "Ol Billy Bob Boy's Sweltering Sun." But this time, Bill had the music to accompany the cover art, and Ol Billy Bob Boy had finally come to life.
Ol Billy Bob Boy's debut album, Sweltering Sun is a collection of 12 original songs dealing with love, longing, jealousy and heartbreak. Blending the sounds of traditional country and bluegrass music, a signature tongue-in-cheek sense of humour, stories inspired by life in Newfoundland and beyond and a stellar cast of young musicians, Sweltering Sun is sure to make listeners hoot, holler, belly laugh and maybe even shed a tear.
7.30pm
$20 adv, $22 on door
---