Two Whales
Vegetarian Food and Tales from a Newfoundland Outport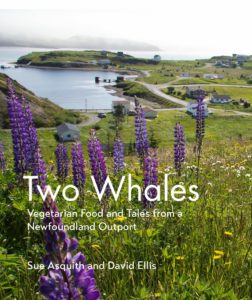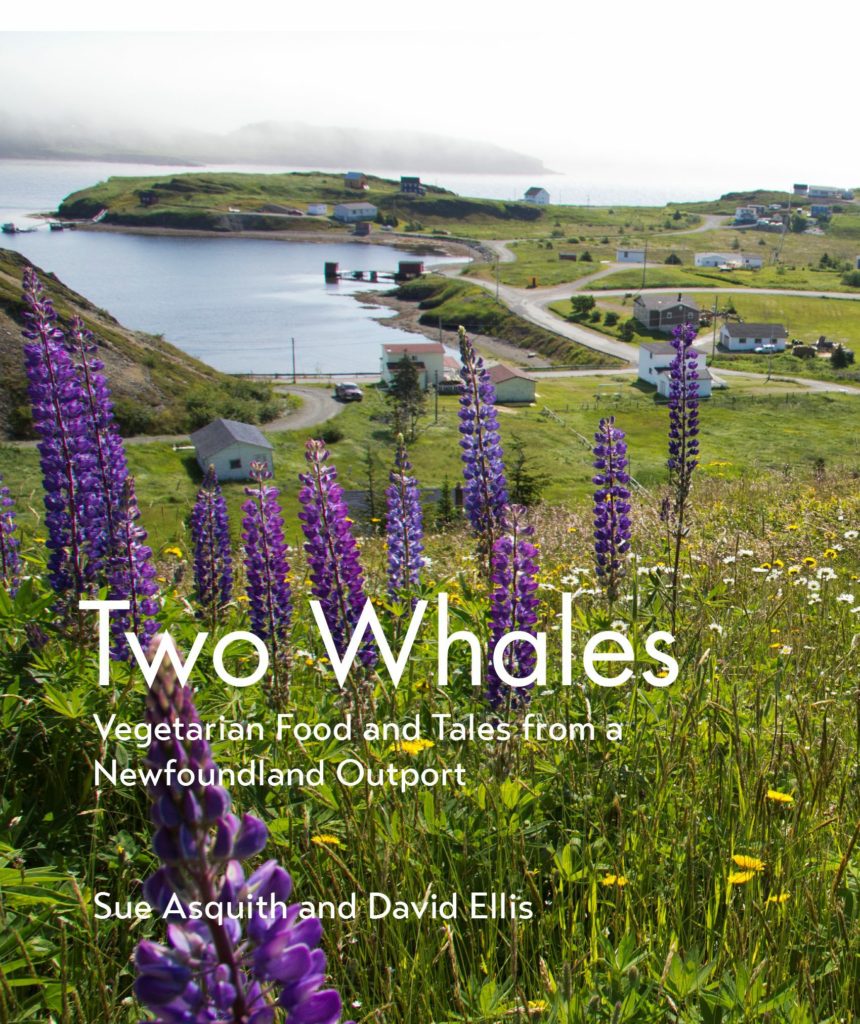 We are very excited to be able to share with you many of the coffee shop recipes and some of the stories around coming to this island, falling in love and setting up Two Whales. It has 224 pages printed in colour, is full of stunning photographs and illustrations and includes our most sought after recipes for soups, cakes, simple suppers, patés and gluten free treats—including 83 vegan recipes. Having sold over one thousand five hundred copies since July 2018 we are now on our second printing!
As it says on the inside cover:
"We invite you to find inspiration within the covers of this book, which rambles gently through our stories of resettling in a Newfoundland outport, our house-building adventures and the process of setting up our business, whilst nourishing you with recipes from our wonderful Two Whales Coffee Shop menu.

Our cafe menu is big on soup, so you will find lots of soup recipes but we are also known for our baking, and so you will also find a great selection of our most requested recipes. Find some simple ideas for breakfast, lunch, patés and salads.

Two Whales food feeds the body and soul using local, seasonal and organic produce.

Two Whales philosophy is about living in harmony with our beautiful planet and all who share it with us—however many legs or wings they have."
Purchasing the Cookbook
Since publication we have received many, many lovely comments about our cookbook. During our season you can pick it up from Two Whales.
You can also buy our book from Food For Thought 84 Gower St, St John's. Nancy (the owner) has always been a great support to us and we think it's wonderful that you can now get our book from the place we turned for our 'weird' veggie ingredients and unusual spices when we were starting out – and still do for some things. The Cookbook is also available from Home on Water and The Rooms in St John's. If you are in or near Clarenville you can purchase the cookbook from Something Special at 88C Manitoba Drive or from Bare Mountain Coffee House.
The cookbook is priced at $32.
Copies by Mail
We are also able to mail copies to you via Canada Post anywhere in the world.
For Canadian and USA customers we are now able to send copies out to you at below cost (since Canada Post rates are quite high for this book). Our postage rates are $10 for one, $15 for two and $20 for three. To buy with PayPal (or any credit card) click the button below.


For orders of more than three or orders sent outside N.America please go to the contact us page and send us a message with your address, telephone no. and number of copies. You will be able to pay by Interact eTransfer or via PayPal.
We have a small number of copies in the UK for posting to customers in the UK and Europe. UK postage is £3. Please contact us for European rates.