We are a small venue holding up to 40 people. For popular events we can sell out. To book a place (and save yourself $2 pp too) call or email us. We will put you on the booking list and you pay when you arrive. 100% of your door money goes directly to the musicians as we believe in supporting live music as best we can. We serve alcohol, coffees, teas and soft drinks during the evening and offer some delicious complimentary bites during the interval.
Sign up for our Notification service for music events.
2019
July
Monday 22nd, 7.30: Adam Baxter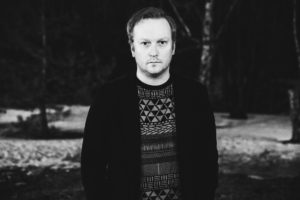 Newfoundland based singer/songwriter Adam Baxter is a "powerhouse of energetic, explosive creativity." The 10-time MusicNL award nominee and four-time MusicNL award winner's deep understanding of music theory pairs with his brutally honest lyrics to capture the folksy nature of Eastern Canada.
On the cusp of releasing his fifth studio album since 2016 , Infinity, Baxter is heading out on tour to show Eastern Canada what he has been focusing on for the last year. The album delivers sensitive arrangements with powerful lyrics, strong musicianship and vocal deliveries.
$20 adv, $22 on door
.
Monday 29th, 7.30pm: Rosemary Lawton
August
Wednesday 7th, 7.30pm: Madeleine Roger
Friday 16th, 7.30pm: Eamon McGrath
Thursday 28th, 7.30pm: The Dandelion Few
September
Friday 6th, 7.30pm: Rube and Rake
Friday 13th, 7.30pm: Crooked Stovepipe
Friday 27th, 7.30pm: Christina Martin
October
Friday 11th, 7.00pm: Adrian House