1—30 September
Joanne Cole: Embrace
Opening Reception: Sunday 1st September, 7-8pm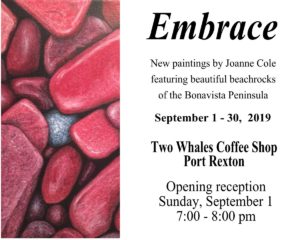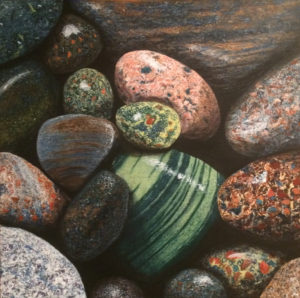 The art work of Joanne Cole reflects the unique geology of the province of Newfoundland and Labrador. She finds inspiration in geological reports,
maps and geologist's field journals and views them as travel guides that lead her to structures that become the subjects for her paintings.
Joanne currently lives in St. John's, Newfoundland and works full-time at the Map Room and Archives and Special Collections Divisions of the Queen Elizabeth II Library. She is also coordinator of the First Space Gallery in the library.