Troy Holloway
A SENSE OF PLACE
1–30 July 2022
Artists reception: Saturday July 16th, 6–7pm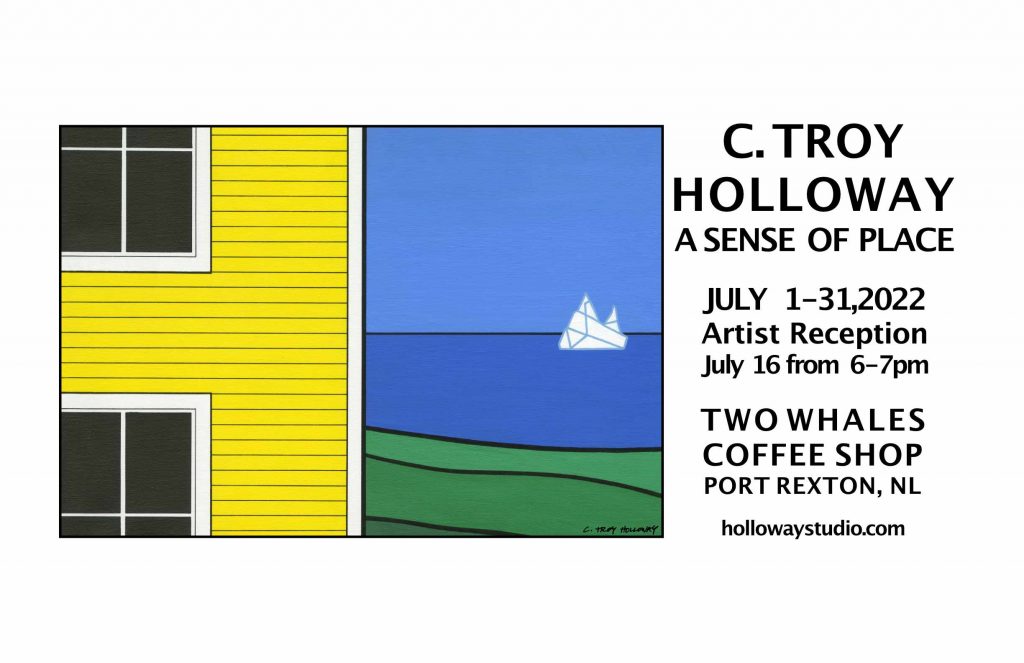 A SENSE OF PLACE celebrates the people, places, and culture that make Newfoundland and Labrador so compelling. Water, rocks, trees. Colourful wooden buildings set in a sparse and beautiful landscape. Solitude. Quiet contemplation. After the darkness of the last two years, this series of paintings pulls up the blinds and lets the light back in.
Troy Holloway, BEDS, M.Arch, AAA grew up in Bloomfield, NL—studied architecture in Halifax, NS and lives in Edmonton, AB.
Observing the world through the eyes of a Newfoundlander, a Mainlander and an Architect, Troy uses a variety of artistic media and techniques to express his fascination with nature, small buildings and rural places.